Images have been reduced to thumbnails, collected from unknown sources, recontextualized, and presented as new. This weekly process abandons structured content in favor of random words and current topics. Content is pulled from Google image searches and collaged together to create an evolving piece of "new" content. Search results are specific to that day and time. Search results change as image popularity is processed and reprocessed. These collages are snapshots of a moment in time, the evolution of what words mean, and a personal process of visual exploration.
Fantastical
The final(ish) version of a record label logotype by a friend came from old Rush album cover typography. "Fantastical" defines that style of cover for me.
Palm
Gogo and I were chatting on video showing what the weather was like between London and San Francisco when she commented on the palm tree in front of our house. She missed seeing them and living in California.
Peephole
Random word.
GemSpa
A New Yorker article on the closing of a beloved and historic corner market in Washington Square due to COVID-19 got to me.
Florian Schneider

Thanks for the music. Thanks for the inspiration. Thanks for everything.
Good Morning

Good Morning by
Yasujirō Ozu
keeps popping into my mind during these dark days and it makes me feel lighter.
On the Waterfront
This movie still leaves a lasting impression.

Inspect
Everyone is looking at and analyzing everything right now.

Bear
Random word.

Mask
Everyone is wearing masks now and my wife has been making them for people.

Good Egg
Gotta look for the good in people as well as the good people in these times.

Distance
Staying away from other people, even on the street as you pass by, will take some getting used to. I feel like I'm ignoring everyone.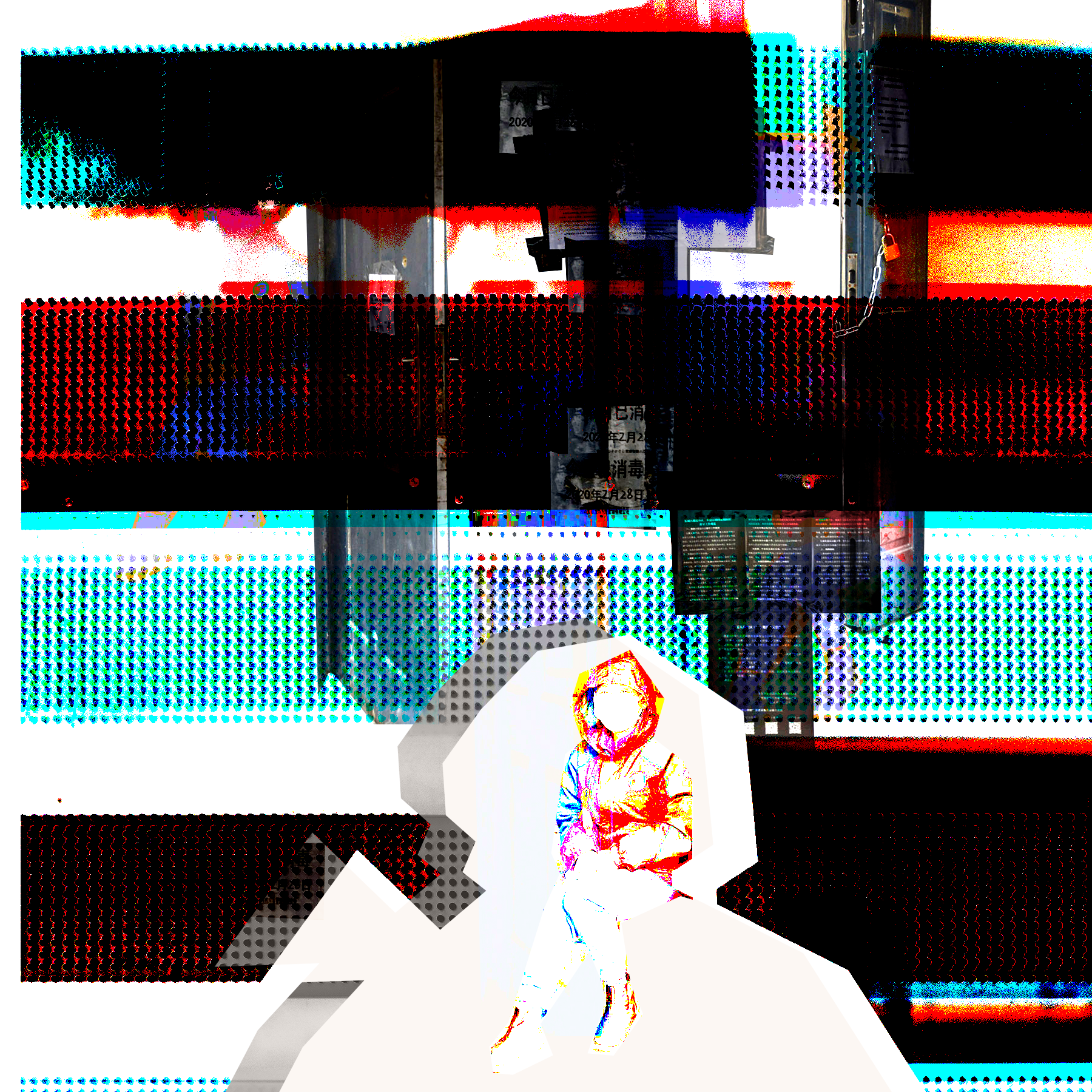 Wash Your Hands
Everyone learned how to wash their hands.

Coltrane
I ended up listening to a lot of Alice Coltrane.

Quarantine
The start of Quarantine here in San Francisco. Each Quarantine collage is composed of the same root images found on March 22.

Merge
Random word.

Bond
I joined my friends at BOND to open a San Francisco studio.

Formula 1
Word challenge for this name: avoid car images.
Pigeon
Random common word.

Gnostic
A word that came up in conversation.

TV
A common abbreviation and challenge to make from countless cliche images.

Pope
Random word.

Swiss Cheese
Random word.

If....
Lindsay Anderson is the only somewhat famous man named Lindsay. To help people remember my name I run down a list of famous Lindsays from various eras: Lindsay Anderson, Lindsey Buckingham, Lindsay Wagner, or Lindsay Lohan. Only one person has known who Lindsay Anderson is so far. Also, I think If.... is a great British film.
Roller Coaster
Random word.

Lubalin
Herb Lubalin was a well-known typographer and designer. I was looking for words on the book spines in my library.

Orange
Common word challenge to not show an orange.

MLK
Remembering MLK.

Mutualism
A show I heard on NTS one random Saturday was from the Manchester label Mutualism. The show was inspiring and the word was new to me.

Jetty
Random word.

Studio
I was sitting in my studio.

Toby Dammit
Fellini's contribution to the movie Spirits of the Dead (1968). I skipped the others. Terrence Stamp was amazing.